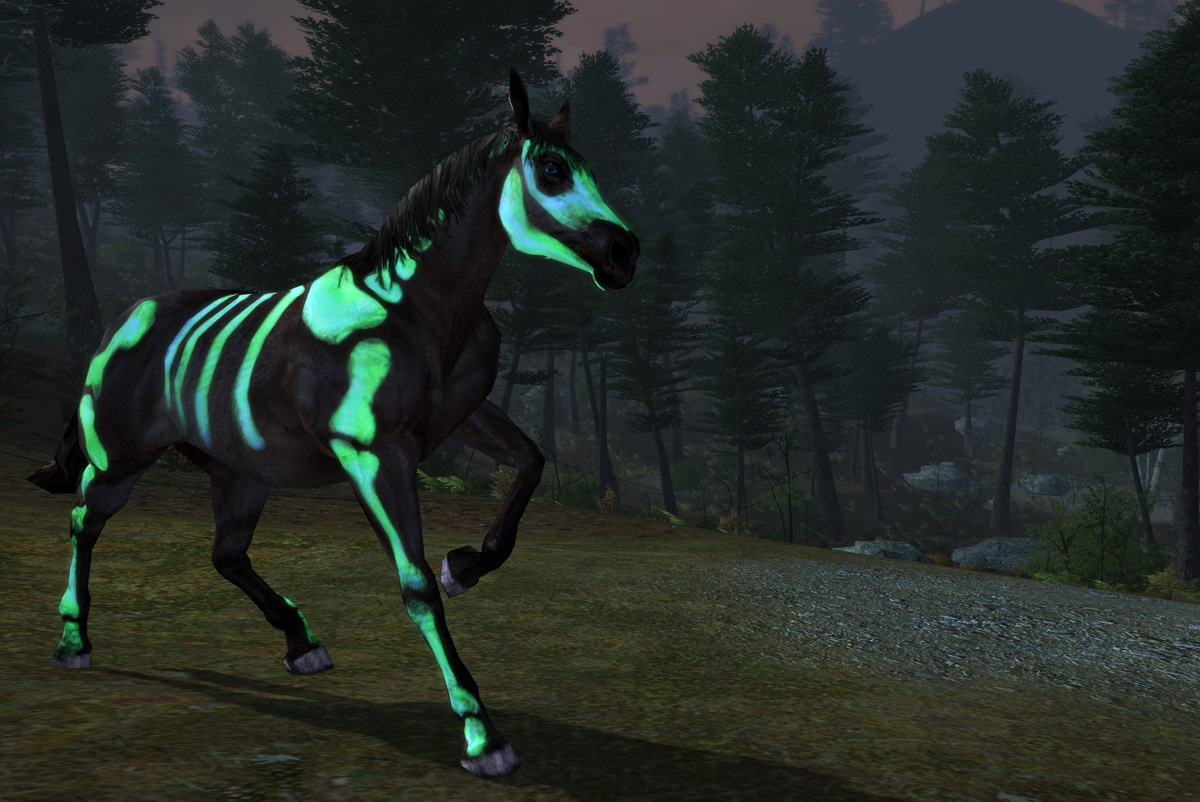 Turbine is offering a new Lotro Store exclusive: Painted Skeleton Steed: Glowing Green, for limited time (October 19th until November 7th, 2011).

A glow-in-the-dark painted steed, coloured jet black and patterned with luminous green skeleton bones! This steed has 250 health and allows the character purchasing it to travel 68% faster than running on foot. Not fast enough for you? Try a Mount Speed Boost!

A LOTRO Store Exclusive!
The Riding Skill is required for this mount

Store Location: Travel & Housing > Mounts > Store Exclusive
Levels: 5+
Price: 1995TP

Reminder: This is the last week to purchase The Steed of the Hunter available through October 20th.