| | |
| --- | --- |
| | Explanation of Mines of Moria in-game tokens and rewards |
Each player that purchases the Mines of Moria
Pre-Order gets one in-game item token. If a player purchases the Complete Edition, they get two in-game item tokens. If they purchase the Collectorâs Edition or participate in the Early Upgrade, they get three in-game item tokens. It all adds together (so a player who Pre-Orders the Collector's Edition gets a total of 4 in-game item tokens).
Once Moria launches, these in-game item tokens will appear in characters' inventories as Ithildin Coins. Players will be able to take these coins to a vendor and choose any of 8 items (each costing 1 coin) when Moria launches on 11/18.
Players are free to stock up on multiples of the same item if they so choose (such as potions).
Pre-order: Anyone who Pre-Orders (including the Early Upgrade) also gets the Cloak of Sunset and the Moria Expeditionary title. If they pre-order from GameStop, they also get the Deep Minerâs Helm and the Seeker of Khazad-dum title (these are exclusive through GameStop).
All of these are live in the game, so a current player that applies a Pre-Order or Early Upgrade to their account will get these when they redeem their keys.
Early Upgrade: Players who upgrade through Turbine receive the Cloak of Durinâs Crown when Moria launches on 11/18. This is an exclusive only available to Early Upgrade customers.
All of your existing characters will have the tokens., and any time you create a character, it will have the tokens in its inventory and you can choose the rewards you want for it.
We hope this gives a better idea of what the items are! See below for screenshots.
Housing:

Colourful Songbird - This bird flutters around your house and sings.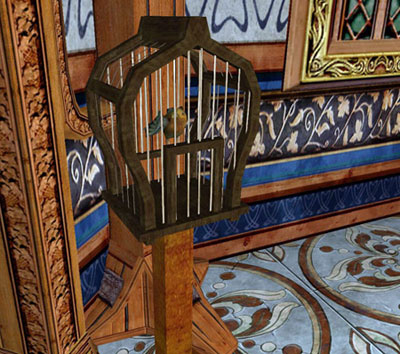 Pesky Dormouse - This mouse runs around your house and then returns to his mousehole.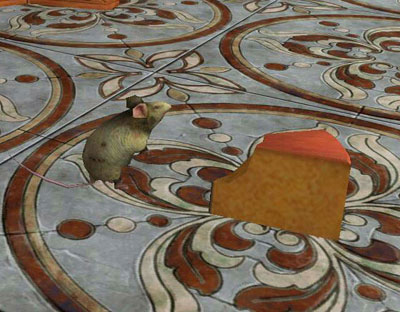 Pocket Item:
The Stone of the Dwarf-deeps - +3 Vitality, +5% Out of Combat Run Speed for 5 min, 4h cooldown
Usable items:
Horn of the Dwarrowdelf - +10 Radiance for 15mins, 1h cooldown
Radiance is a new mechanic that works in conjunction with Hope and Dread.
Consumables
Set of 5 Potions of Ringdirith - +100 Frost Defence for 21 minutes

Set of 5 Potions of Ruindirith â +100 Acid Defence for 21 minutes

Set of 5 Potions of Lachdirithâ +100 Lightning Defence for 21 minutes
Set of 5 Potions of Nordirith â +100 Fire Defence for 21 minutes
Cloak of Durin's Crown
42 armor,
+120 Non-combat morale regen
Not level-restricted.