LOTRO Store Team announced today new improvements to Store which are not just related to the look of the store but also the Store functionality. Important changes that have been made are:



1. Add to Cart buttons have been added that will allow you to add items to cart without leaving the current page.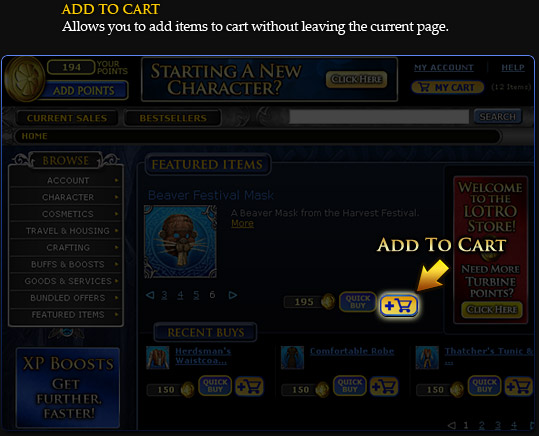 2. 'Quick Buy' has been added to enable instant purchasing of a single item, eliminating the need to go to cart to confirm.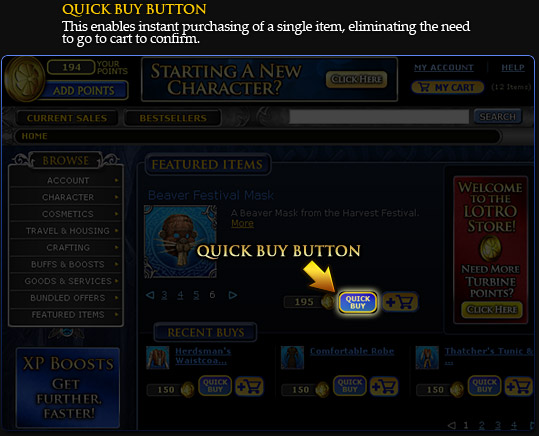 3. Recent Buys are now on the Store homepage so you can quickly locate your personal favorites.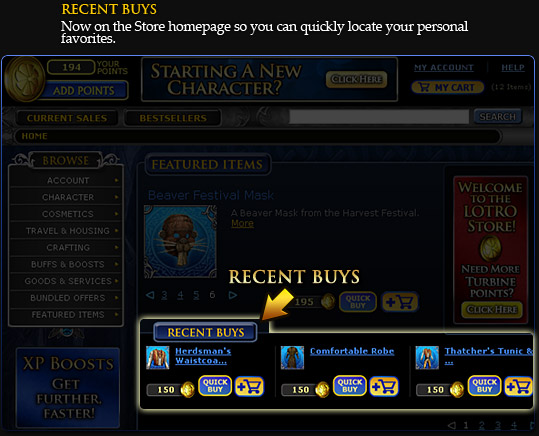 4. Category arrows are now in the Browse menu to visually indicate that a sub-menu will appear when clicked.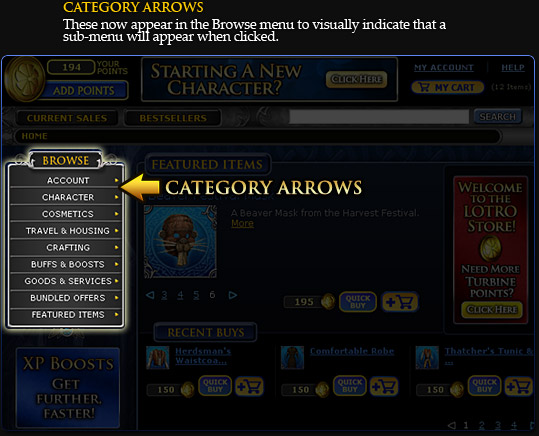 5. List View is a new viewing option that allows you to view over 7 items at a time when browsing.