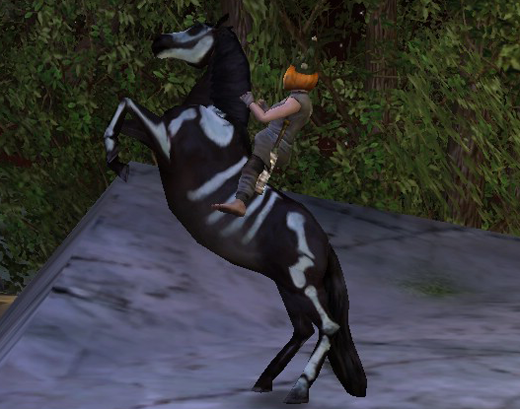 That's right, Mount Emotes are coming to the LOTRO Store! Sapience announced yesterday that during this weekend Turbine'll be running lotteries for the new Mounted Rear Up emote. So, Lotro players will have a chance to win Mount Emotes before emotes appear in the Lotro Store! New emotes work on all mounts including goats.

Unfortunately you cannot transfer Mount Emotes to any of your toons.

Hey guys, just an update. There are THREE new emotes that will be available in the LOTRO Store in a couple of weeks, all three are mount emotes and all three will be available in the lotteries this weekend not just the Rear Up emote.

[Source - forums.lotro.com
We would like to thank Margy_EU for the screenshot]